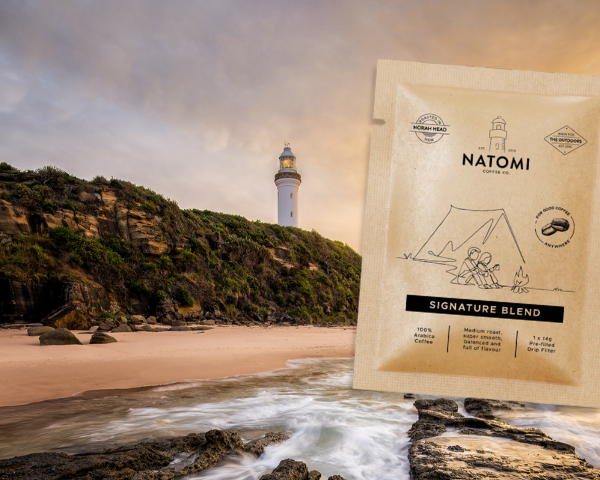 Roasted in Norah Head
Each and every Natomi bean is roasted in the picturesque Norah Head on the NSW Central Coast.

Fair Trade
We only support Fair Trade growers, ensuring every drop of Natomi is not only delicious, but ethical.

Support a cause
5% of the proceeds from every bean sold goes to the NSW Rural Fire Brigade.

Made for the outdoors
Natomi pre-filled drip coffee filters make it easy to enjoy good coffee, anywhere!
Skip to product information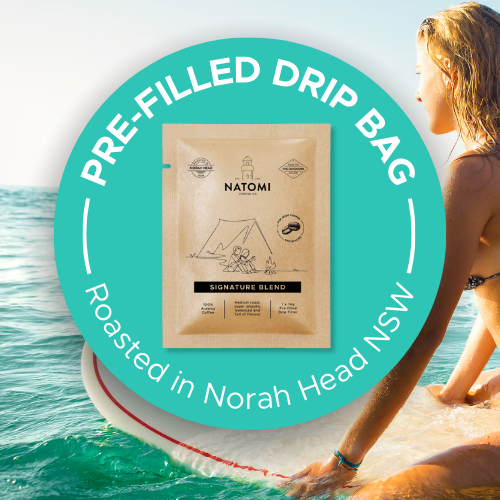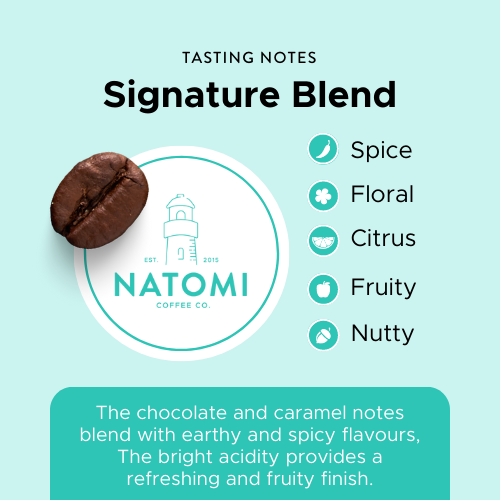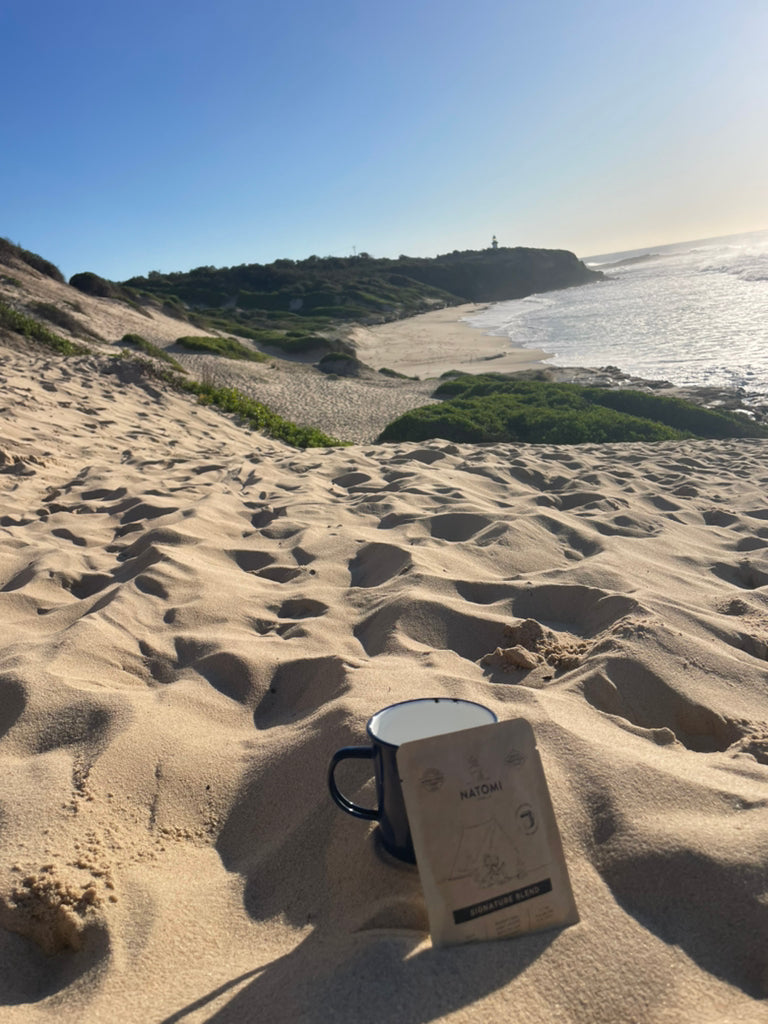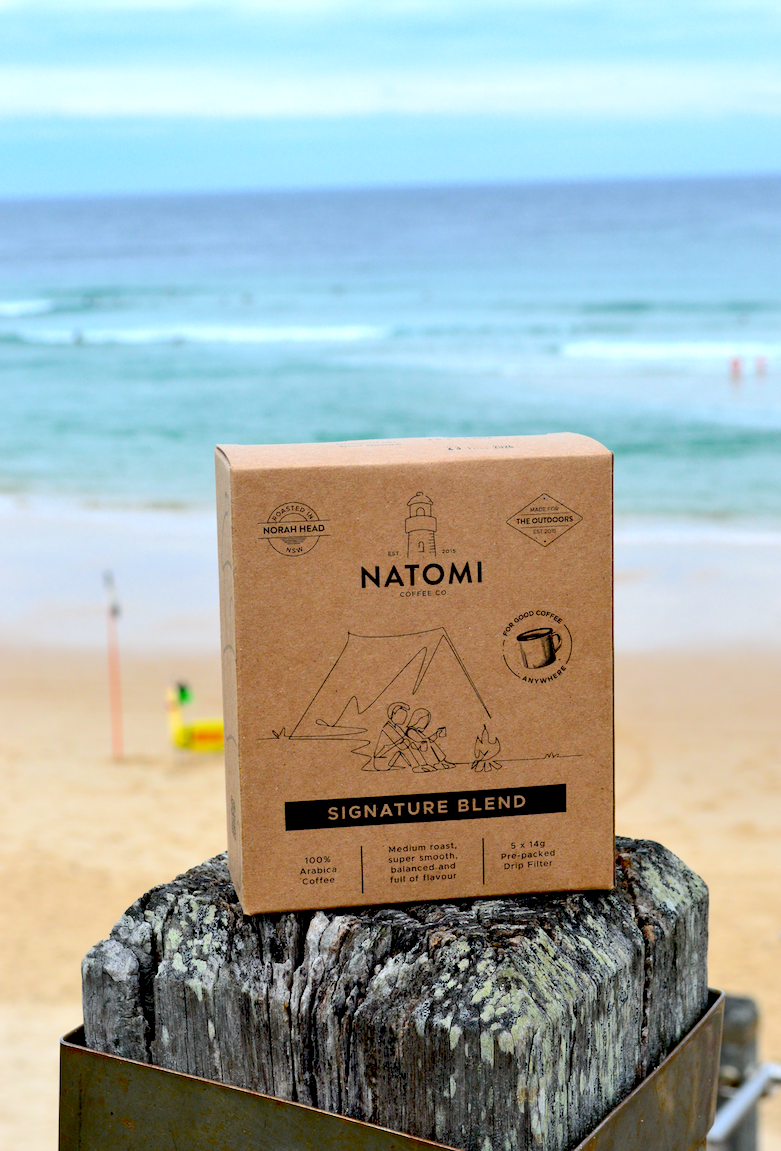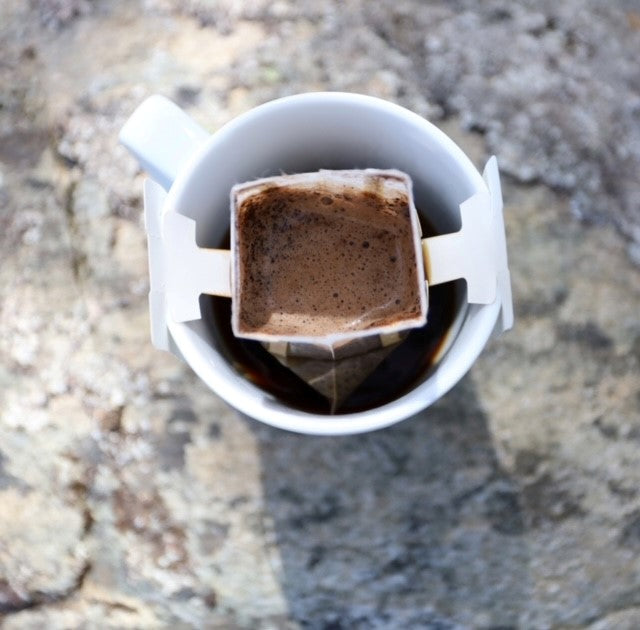 Pre Filled Drip Coffee Filter
Sale price
$11.95 AUD
Regular price
Our pre-filled drip coffee was specificallty designed for the adventurous coffee lovers who refuse to compromise on taste no matter where they roam. Say goodbye to mediocre coffee and hello to a rich, aromatic brew that will elevate your outdoor experience.
About the blend: Our much loved favourite Signature Blend, this is a four bean blend comprising South American, Indonesian and African beans resulting in a smooth but strong-tasting espresso. Perfect for your espresso machines or stove top if you like a nice strong finish.
View full details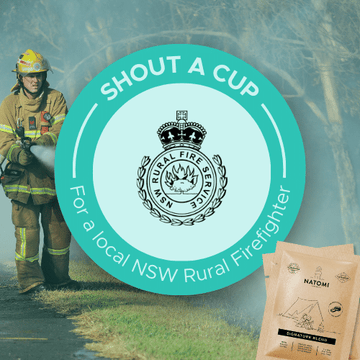 Shout a cuppa for your local firie
Join us in showing appreciation and gratitude to the brave men and women who tirelessly protect our communities. They are the local heroes who selflessly battle against the devastating force of fires in rural New South Wales. Now, it's time to give back and fuel their relentless efforts with a simple cup of coffee. Every cup purchased goes directly to our rural fire stations.
From Norah Head to Your Cup
Welcome to Natomi, the coffee brand for adventurers who want to enjoy good coffee on the go. Our coffee beans are roasted in Norah Head on the NSW Central Coast, where the picturesque surroundings inspire us to craft the perfect roast.
We believe that good coffee should be accessible to everyone, no matter where they are. That's why we created our pre-filled drip coffee filters that make it easy to enjoy a delicious cup of coffee, no matter where your adventures take you.
We wish you many adventures to come.
Nathan & Naomi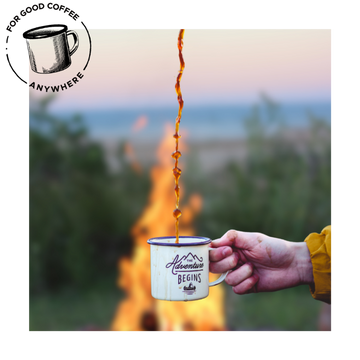 Nothing beats a good cup of Natomi Coffee
Superb coffee. Best Crema I've ever had, so it must be freshly roasted.

I love my coffee & Natomi coffee is the best I've had by far!!

Best coffee I've had at home in a long, long time! Outstanding!