Skip to product information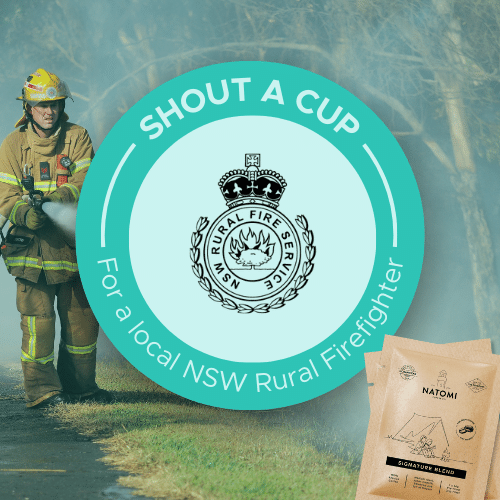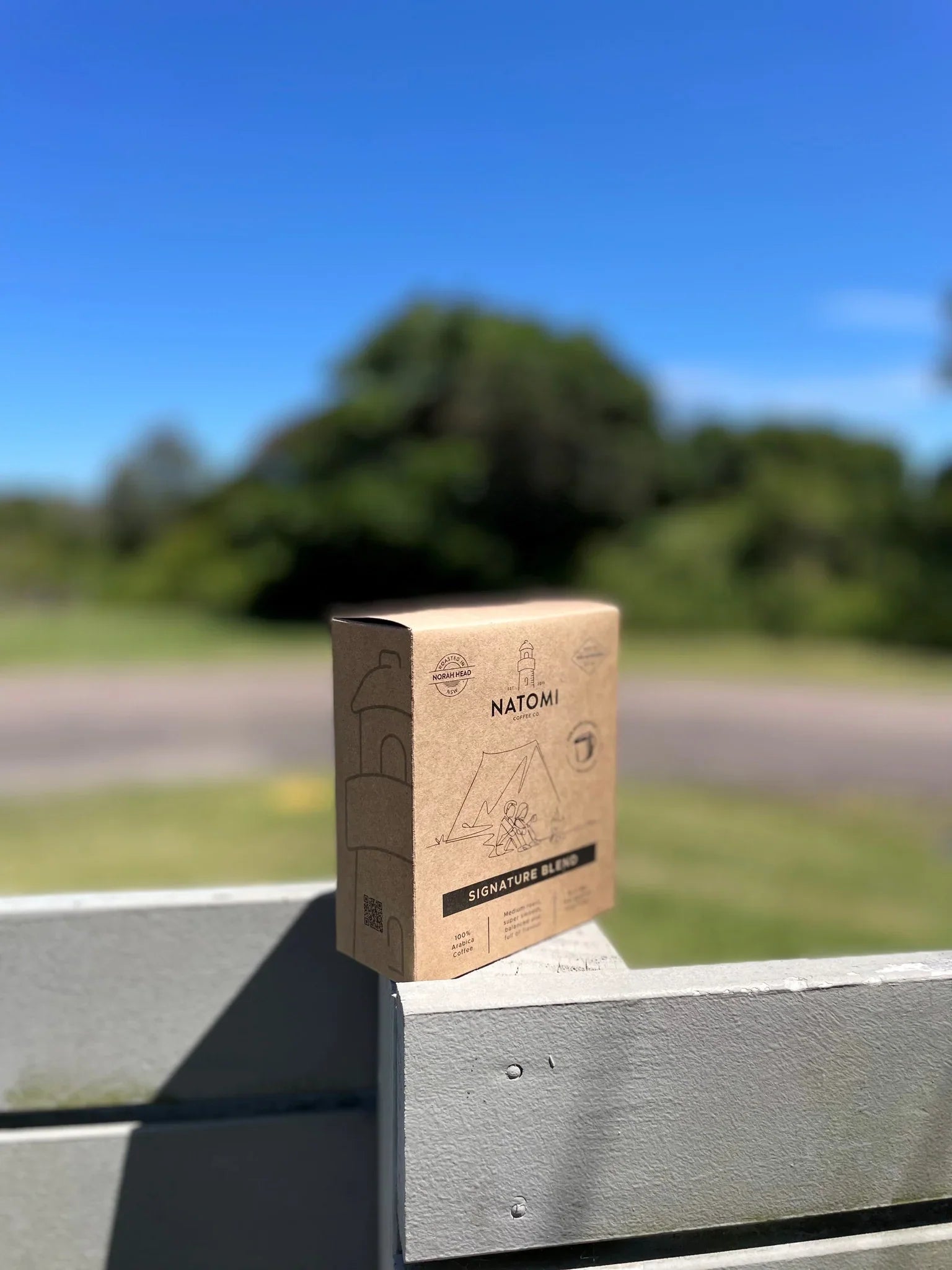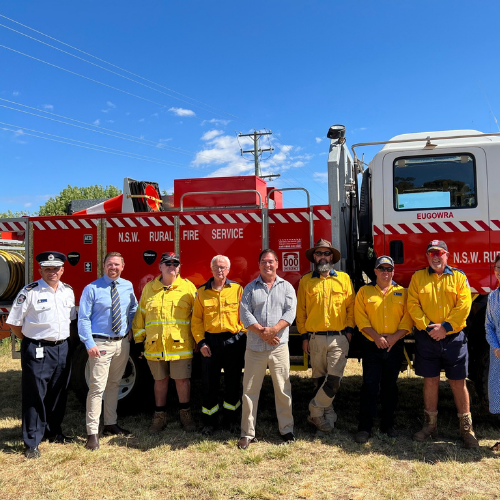 Buy a firie a cup of coffee
Sale price
$13.00 AUD
Regular price
Join us in showing appreciation and gratitude to the brave men and women who tirelessly protect our communities. They are the local heroes who selflessly battle against the devastating force of fires in rural New South Wales. Now, it's time to give back and fuel their relentless efforts with a simple cup of coffee. Every cup purchased goes directly to our rural fire stations. Why coffee, you may ask? It's more than just a hot beverage. It represents warmth, energy, and support – a small gesture that carries a powerful message of appreciation.
With every purchase, our local firie will get: 

A Pre Filled Drip filter that sits over the top of the coffee cup. The easiest way to have a cafe-quality coffee anywhere, just add water.
About the blend: Our much loved favourite Signature Blend, this is a four bean blend comprising South American, Indonesian and African beans resulting in a smooth but strong-tasting espresso. Perfect for your espresso machines or stove top if you like a nice strong finish.
How to Brew the perfect cup:
1. Take off the top of the packet and filter bag
2. Shake it slightly to level, and place hangers onto the cup
3. Slowly pour hot water through (150ml)
4. Brew to taste: The longer you brew, the stronger the flavour.
5. Remove and discard the used filter.
6. Enjoy with a nice view (optional)
Cupping notes: Fruity, Nutty, Sugar, and Spice
Origin: South America, Indonesia and Africa
Rich and full-bodied, with a smooth and creamy texture and a flavour that is both complex and well-balanced. The chocolate and caramel notes blend with earthy and spicy flavours, while the bright acidity from the African beans provides a refreshing and fruity finish.
Estimated delivery:

Dec 09 - Dec 13

Shipping from $4.99. Free shipping on all orders over $125

Roasted in Norah Head
Each and every Natomi bean is roasted in the picturesque Norah Head on the NSW Central Coast.

Fair Trade
We only support Fair Trade growers, ensuring every drop of Natomi is not only delicious, but ethical.

Support a cause
5% of the proceeds from every bean sold goes to the NSW Rural Fire Brigade.

Made for the outdoors
Natomi pre-filled drip coffee filters make it easy to enjoy good coffee, anywhere!
We believe that good coffee should be accessible to everyone, no matter where you are.
The coffee brand for adventurers who want to enjoy good coffee on the go. Our coffee beans are roasted in Norah Head on the NSW Central Coast, where the picturesque surroundings inspire us to craft the perfect roast.
Shop our pre-filled drip coffee