Welcome to the breathtaking Central Coast, NSW, home of Natomi Coffee and a haven for adventure seekers and nature lovers. This picturesque region, located just a short drive north of Sydney, offers an abundance of thrilling experiences for surfers, campers, hikers, and anyone who craves the great outdoors. Let's dive into our top five adventure spots in Central Coast.
1. Avoca Beach:
Source: VisitNSW
For surfers and beach enthusiasts, Avoca Beach is a must-visit destination. This beautiful stretch of coastline offers consistent waves that cater to surfers of all skill levels. Grab your board and ride the waves or simply relax on the golden sands and soak up the sun. 
2. Bouddi National Park:
Source: VisitNSW
Nestled along the coast, Bouddi National Park is a nature lover's paradise. Embark on one of the many scenic hikes, such as the Bouddi Coastal Walk, which offers breathtaking views of rugged cliffs, secluded beaches, and lush bushland. As you explore this untouched wilderness, find a quiet spot to set up camp and enjoy the serenity of nature.
3. Somersby Falls: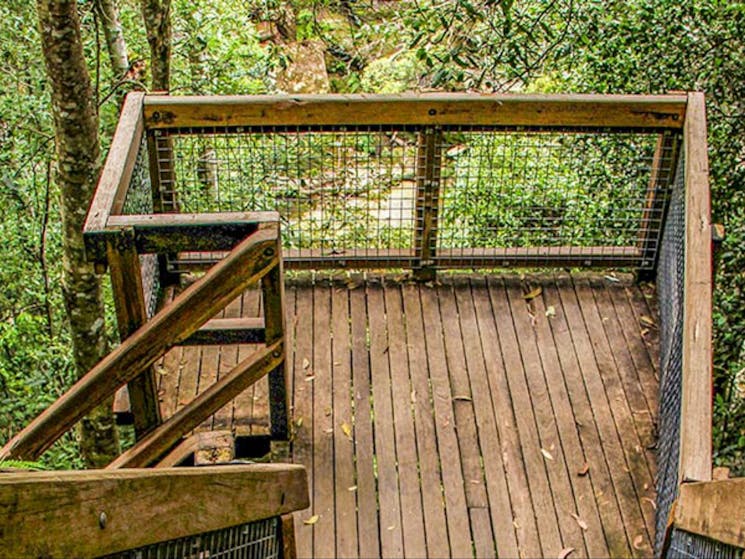 Source: VisitNSW
Escape the bustling city life and find tranquility at Somersby Falls, a hidden gem within the Central Coast hinterland. Follow the walking trails that wind through a lush rainforest, leading you to the cascading waterfalls and refreshing natural pools. This enchanting location is perfect for a relaxing picnic surrounded by nature and a good cup of Natomi's coffee.
4. Munmorah State Conservation Area:
Source: VisitNSW
Adventurers seeking a rugged coastal experience should head to Munmorah State Conservation Area. This untouched wilderness boasts secluded beaches, towering cliffs, and dramatic rock formations. Explore the walking trails that meander through native bushland, where you may encounter a diverse range of flora and fauna.
5. Brisbane Water National Park:
Source: VisitNSW
Discover the beauty of Brisbane Water National Park, an outdoor enthusiast's playground. This vast parkland offers an array of activities, including kayaking, fishing, and bushwalking. Paddle along the tranquil waterways, hike through rugged terrain, or simply relax by the water's edge and absorb the peaceful ambiance. 
Central Coast, NSW, offers a wealth of incredible day out spots for surfers, campers, hikers, and outdoor enthusiasts alike. From beautiful beaches to thrilling adventure and tranquil gardens.
So, what are you waiting for? Pack up, grab your Natomi coffee, and get ready to have the best day outdoors.